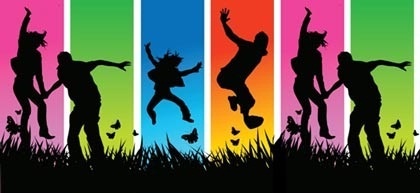 Asbury UMC Youth
If you are in grades 4th-12th and are looking for a place to connect, grow, and belong come join us.
Meetings every Wednesday 6:00pm - 7:30pm through the school year and every other Wednesday through the summer
If you need a ride or have any questions please call 636-668-8855 and we'll pick you up.
Find us on Facebook Asbury UMC Youth
Asbury UMC Youth Group,
We have made the hard decision to suspend meetings through the end of the year with hopes that we can come back in January. Please stay safe and healthy, have a Merry Christmas and Happy New Year! Love y'all we'll see you in 2021!
Bible Study: Throughout the year notification of upcoming Bible studies will be posted and appear in the weekly church bulletin.
AA Meeting: Open meeting every Sunday 6:30pm at Asbury
Volleyball League: The Asbury volleyball league plays each year at the Family Life Center beginning the last Friday in January for nine weeks. Please contact for more information.
Asbury UMC Children's Church Sunday's during service for ages 4-12
United Methodist Men: The United Methodist Men meet the first Tuesday of each month, September thru May at the church at 7:00pm. All men are welcome to attend.


United Methodist Women: The United Methodist Women meet the first Tuesday of each month at the church at 7:00pm. All women are welcome to attend.
Van Ministry: Asbury provides transportation for church, VBS, and other activities as needed. Please contact the church office with any questions.